Surgilube Surgical Lubricant (Flip-top Cap)
Surgilube® packets are a trusted brand of lubricant that has been in use since 1932. Used by healthcare professionals and patients alike, Surgilube surgical lubricant is sterile, water-soluble, and bacteria-inhibiting. Applied to an intermittent catheter, Surgilube minimizes friction, which eases discomfort to provide a smoother, more comfortable catheterization experience. This gel lubricant is an ideal choice for lubricating intermittent catheters because it won't irritate the skin, tissue, or mucous membranes, making it a safe option for both medical and home settings. Surgilube can also be used for a variety of applications such as urological, OB/GYN, proctology, labor rooms, surgical, and more.
Surgilube is also available in 3-gram foil packets and 4.5-ounce tubes with screw-on caps.

Availability: Shipments usually take 3-4 business days to deliver for orders received before 12:00 PM EST Mon-Fri. *COVID-19 has impacted timely shipment and delivery of orders. We appreciate your patience and suggest allowing ample time when ordering your supplies.
---
| Item # | Size | Package Options |
| --- | --- | --- |
| 020537 | 4.5 oz | Sold individually - $6.38 $6.08 |
| 020537C | 4.5 oz | Sold 12 per box - $69.20 $65.90 |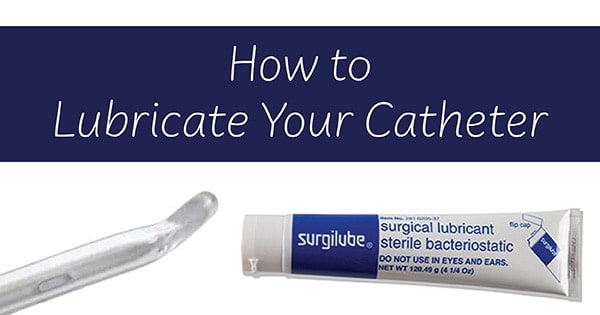 Water-soluble
Non-staining
Non-irritating
Latex-free
Sterile
Bacteriostatic
Chlorhexidine
Antimicrobial
Surgilube has been a trusted lubricant by surgeons and other medical practitioners around the world for many years. It has become the "go-to" lubricant for surgical, catheterization, and gynecological procedures.
Surgilube lubricant is:
Sterile
Water-soluble
Latex-free
Non-staining
Bacteriostatic
Antimicrobial
Instrument-friendly
BPOC Compliant
There are many benefits to using Surgilube for your lubricant needs such as:
Lubricating catheters for smooth insertion and removal
Lubricating gynecological instruments
Premium viscosity
Excellent for lubricating exam gloves for procedures
Safe as a vaginal lubricant and all body orifices
Surgilube lubricant is made in the USA and is offered in convenient flip-top and screw-top tubes, as well as foilpacs that are great for travel.
For any questions about Surgilube or any ordering questions, our Product Experts are just a phone call away. Or, feel free to Contact Us here.