Natura Two-Piece Drainable Pouch
The SUR-FIT Natura Two-Piece Ostomy System is Convatec's most extensive two-piece product line. The SUR-FIT Natura Flange System signals a secure, accurate closure with a series of audible "clicks". A simple snap-off, snap-on design allows users to change the pouch quickly to match activities without removing the skin barrier from the skin. The drainable pouches have soft, fabric-like comfort panels and a tail clip closure. With streamlined body contour panels, low-profile design, and less headroom, they distribute pouch content more evenly and away from the stoma. In addition, drainable pouches are available with the InvisiClose tail closure system and an advanced filter. The easy to open outlet end strips and tail design help control flow and reduce splashing. The locking mechanism is enhanced by an additional security flap for added peace of mind. The advanced air filter is designed to let gasses through while repelling liquids, making it an essential colostomy and ileostomy supply for everyday use.
NOTE: Convatec is continuing to discontinue sizes of the Natura Two-Piece Drainable Pouches and transitioning to their Two-Piece Natura + Pouches, Natura + Drainable Pouches, and the Natura + Two-Piece Drainable Pouches. There is very limited availability for many of the sizes below. Please call to order.


Natura Two-Piece Drainable Pouch Availability:Shipments usually take 3-5 business days to deliver for orders received before 12:00 PM EST Mon-Fri. Orders placed after 12:00 PM EST and over the weekends could take longer. Shipping delays can be affected due to weather, backorders, holidays, or inaccurate shipping information. At this time, all sales are final and returns are suspended.
As Low As:
Price: $23.70
---
Item #
Size
Package Options
401500
32mm (1 1/4") flange, Opaque, 12" Length

Sold 10 per box - $36.59 $34.85
Call To Order
Automatic Delivery Price: $33.11

401501
38mm (1 1/2") flange, Opaque, 12" Length

Sold 10 per box - $36.59 $34.85
Call To Order
Automatic Delivery Price: $33.11

401502
45mm (1 3/4") flange, Opaque, 12" Length

Sold 10 per box - $36.59 $34.85
Automatic Delivery Price: $33.11

401503
57mm (2 1/4") flange, Opaque, 12" Length

Sold 10 per box - $36.59 $34.85
Automatic Delivery Price: $33.11

401504
70mm (2 3/4") flange, Opaque, 12" Length

Sold 10 per box - $36.59 $34.85
Automatic Delivery Price: $33.11

401510
32mm (1 1/4") flange, Transparent, 12" Length

Sold 10 per box - $36.59 $34.85
Call To Order
Automatic Delivery Price: $33.11

401511
38mm (1 1/2") flange, Transparent, 12" Length

Sold 10 per box - $36.59 $34.85
Automatic Delivery Price: $33.11

401512
45mm (1 3/4") flange, Transparent, 12" Length

Sold 10 per box - $36.59 $34.85
Automatic Delivery Price: $33.11

401513
57mm (2 1/4") flange, Transparent, 12" Length

Sold 10 per box - $36.59 $34.85
Automatic Delivery Price: $33.11

401514
70mm (2 3/4") flange, Transparent, 12" Length

Sold 10 per box - $36.59 $34.85
Automatic Delivery Price: $33.11

401515
100mm (4") flange, Transparent, 12" Length

Sold 10 per box - $38.92 $37.07
Automatic Delivery Price: $35.22

401932
32mm (1 1/4") flange, Opaque, 12" Length

Sold 10 per box - $24.89 $23.70
Automatic Delivery Price: $22.52

401933
38mm (1 1/2") flange, Opaque, 12" Length

Sold 10 per box - $24.89 $23.70
Automatic Delivery Price: $22.52

401934
45mm (1 3/4") flange, Opaque, 12" Length

Sold 10 per box - $24.89 $23.70
Automatic Delivery Price: $22.52

401935
57mm (2 1/4") flange, Opaque, 12" Length

Sold 10 per box - $24.89 $23.70
Automatic Delivery Price: $22.52

401936
70mm (2 3/4") flange, Opaque, 12" Length

Sold 10 per box - $24.89 $23.70
Automatic Delivery Price: $22.52

404014
32mm (1 1/4") flange, Opaque, 12" Length

Sold 20 per box - $42.21 $40.20
Automatic Delivery Price: $38.19

404015
38mm (1 1/2") flange, Opaque, 12" Length

Sold 20 per box - $42.21 $40.20
Automatic Delivery Price: $38.19

404016
45mm (1 3/4") flange, Opaque, 12" Length

Sold 20 per box - $42.21 $40.20
Automatic Delivery Price: $38.19

404017
57mm (2 1/4") flange, Opaque, 12" Length

Sold 20 per box - $42.21 $40.20
Automatic Delivery Price: $38.19

404018
70mm (2 3/4") flange, Opaque, 12" Length

Sold 20 per box - $42.21 $40.20
Automatic Delivery Price: $38.19

404025
32mm (1 1/4") flange, Opaque, 12" Length

Sold 20 per box - $42.63 $40.60
Call To Order
Automatic Delivery Price: $38.57

404026
38mm (1 1/2") flange, Opaque, 12" Length

Sold 20 per box - $42.21 $40.20
Automatic Delivery Price: $38.19

404027
45mm (1 3/4") flange, Opaque, 12" Length

Sold 20 per box - $42.21 $40.20
Automatic Delivery Price: $38.19

404028
57mm (2 1/4") flange, Opaque, 12" Length

Sold 20 per box - $42.21 $40.20
Backordered
Automatic Delivery Price: $38.19

404029
70mm (2 3/4") flange, Opaque, 12" Length

Sold 20 per box - $42.21 $40.20
Automatic Delivery Price: $38.19

411264
38mm (1 1/2") flange, Transparent, 12" Length

Discontinued

411265
45mm (1 3/4") flange, Transparent, 12" Length

Discontinued

411266
57mm (2 1/4") flange, Transparent, 12" Length

Discontinued

411267
70mm (2 3/4") flange, Transparent, 12" Length

Discontinued

411288
32mm (1 1/4") flange, Opaque, 12" Length

Discontinued

411289
38mm (1 1/2") flange, Opaque, 12" Length

Sold 20 per box - $59.64 $56.80
Call To Order
Automatic Delivery Price: $53.96

411309
38mm (1 1/2") flange, Opaque, 12" Length

Discontinued

411310
45mm (1 3/4") flange, Opaque, 12" Length

Discontinued

411311
57mm (2 1/4") flange, Opaque, 12" Length

Discontinued

411312
70mm (2 3/4") flange, Opaque, 12" Length

Discontinued

411360
45mm (1 3/4") flange, Transparent, 12" Length

Discontinued

411361
57mm (2 1/4") flange, Transparent, 12" Length

Discontinued

411362
70mm (2 3/4") flange, Transparent, 12" Length

Discontinued

411489
32mm (1 1/4") flange, Opaque, 12" Length

Sold 20 per box - $59.64 $56.80
Automatic Delivery Price: $53.96

411490
38mm (1 1/2") flange, Opaque, 12" Length

Sold 20 per box - $59.01 $56.20
Automatic Delivery Price: $53.39

411491
45mm (1 3/4") flange, Opaque, 12" Length

Sold 20 per box - $59.01 $56.20
Automatic Delivery Price: $53.39

411492
57mm (2 1/4") flange, Opaque, 12" Length

Sold 20 per box - $60.69 $57.80
Automatic Delivery Price: $54.91

411493
70mm (2 3/4") flange, Opaque, 12" Length

Sold 20 per box - $59.01 $56.20
Automatic Delivery Price: $53.39

413312
45mm (1 3/4") flange, Transparent, 12" Length

Discontinued

413313
57mm (2 1/4") flange, Transparent, 12" Length

Discontinued

413314
70mm (2 3/4") flange, Transparent, 12" Length

Discontinued

413334
45mm (1 3/4") flange, Opaque, 12" Length

Discontinued

413335
57mm (2 1/4") flange, Opaque, 12" Length

Discontinued

413336
70mm (2 3/4") flange, Opaque, 12" Length

Discontinued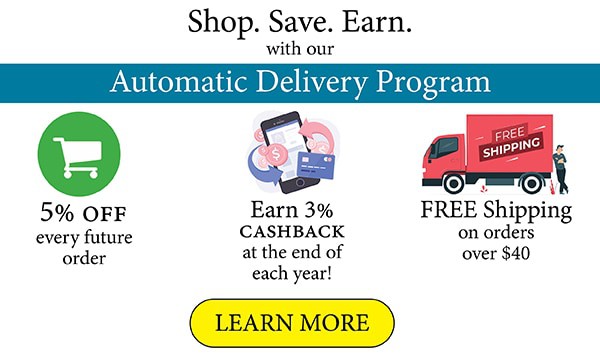 12" Length
Tail clip closure
Audible security
Drainable pouch
Low-profile design
Two-sided comfort panel
Easy snap-on/snap-off design