Natura + Drainable Pouch
The Natura + pouches are compatible with SUR-FIT Natura Two-Piece Ostomy System which is Convatec's most extensive two-piece product line of colostomy and ileostomy supplies. The SUR-FIT Natura and Natura + Flange System signals a secure, accurate closure with a series of audible "clicks". A simple snap-off, snap-on design allows users to change the pouch quickly to match activities without removing the skin barrier from skin. Natura + pouching system offers the latest technologies from Convatec, including: (a) A state-of-the-art filter with anti-clogging film layer -Soft and quiet materials -The security of the InvisiClose™ tail closure with Lock-it Pocket and (b) Convatec's latest pouches combined with SUR-FIT Natura advanced skin barrier adhesives offer you the security, comfort, and discretion you deserve.
NOTE: Please consider the Natura + Two-Piece Drainable Pouch with InvisiClose or this Natura + Drainable Pouch with or without a filter for the backordered sizes.

Natura + Drainable Pouch Availability:Shipments usually take 3-5 business days to deliver for orders received before 12:00 PM EST Mon-Fri. Orders placed after 12:00 PM EST and over the weekends could take longer. Shipping delays can be affected due to weather, backorders, holidays, or inaccurate shipping information. At this time, all sales are final and returns are suspended.
As Low As:
Price: $32.59
---
Item #
Size
Package Options
416414
38mm (1 1/2") flange, with filter, Transparent

Sold 10 per box - $48.66 $40.55 (20% OFF)
Automatic Delivery Price: $38.52

416415
38mm (1 1/2") flange, with filter, Opaque

Sold 10 per box - $45.36 $37.80 (20% OFF)
Automatic Delivery Price: $35.91

416416
45mm (1 3/4") flange, with filter, Transparent

Sold 10 per box - $51.19 $42.66 (20% OFF)
Automatic Delivery Price: $40.53

416417
45mm (1 3/4") flange, with filter, Opaque

Sold 10 per box - $45.36 $37.80 (20% OFF)
Automatic Delivery Price: $35.91

416418
45mm (1 3/4") flange, no filter, Transparent

Sold 10 per box - $39.11 $32.59 (20% OFF)
Automatic Delivery Price: $30.96

416419
57mm (2 1/4") flange, with filter, Transparent

Sold 10 per box - $51.98 $43.32 (20% OFF)
Automatic Delivery Price: $41.15

416420
57mm (2 1/4") flange, with filter, Opaque

Sold 10 per box - $45.47 $37.89 (20% OFF)
Automatic Delivery Price: $36.00

416421
57mm (2 1/4") flange, no filter, Transparent

Sold 10 per box - $39.11 $32.59 (20% OFF)
Automatic Delivery Price: $30.96

416422
70mm (2 3/4") flange, with filter, Transparent

Sold 10 per box - $51.77 $43.14 (20% OFF)
Automatic Delivery Price: $40.98

416423
70mm (2 3/4") flange, with filter, Opaque

Sold 10 per box - $43.03 $35.86 (20% OFF)
Automatic Delivery Price: $34.07

416424
70mm (2 3/4") flange, no filter, Transparent

Sold 10 per box - $41.38 $34.48 (20% OFF)
Automatic Delivery Price: $32.76

416472
100mm (4") flange, no filter, Transparent

Sold 10 per box - $39.32 $32.77 (20% OFF)
Automatic Delivery Price: $31.13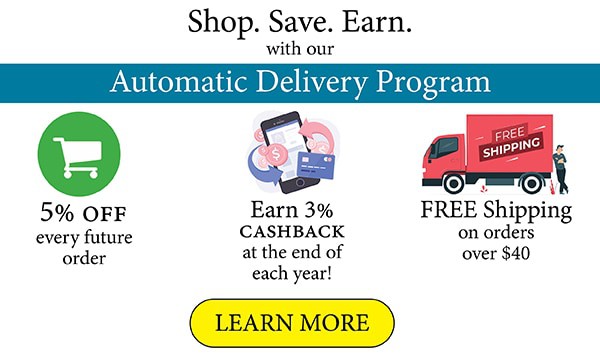 Offered with and without a charcoal filter to deodorize and release gas
Coupling ring provides audible click confirming secure connection to the skin barrier
The comfort panel is designed to be quiet and odor-proof helping maintain discretion
Two-piece design permits easy pouch removal for venting or changing
This drainable Natura pouch has an InvisiClose tail closure
Skin barrier not included