Convatec Products and Supplies
As a global manufacturer of medical supplies including wound care, skin care, ostomy products, and intermittent catheters, Convatec is a company with a goal to ultimately improve the quality of people's lives. Convatec uses creative innovation as they continue to develop products to better fit the needs and preferences of actual product users.
Convatec ostomy supplies are a great example of their commitment to user-friendly products that combine advanced technology and features that are tried and true. For example, many users prefer the Convatec ostomy supplies that feature Convatec's Moldable Technology, due to the easy customization and convenient use without the need for scissors trimming to fit.
Convatec's line of GentleCath intermittent catheters are innovative in design as well as comfortable and easy to use. From the popular GentleCath Glide hydrophilic catheters in both male and female length to their convenient closed system catheter, the GentleCath Pro, we have the Convatec catheters you need.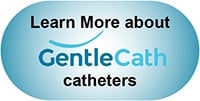 Personally Delivered proudly carries the entire line of Convatec ostomy supplies, GentleCath catheters, and many of the top wound care and skin care options, including their AQUACEL wound dressings.
No matter your needs, Personally Delivered Product Experts can help you in finding the products that may work best for you. Contact us today to get your customized order started.
Our Featured Convatec Items
Convatec Product Categories
Changing lives, one person at a time.
Many more Convatec products and supplies are available for your medical needs.  At Personally Delivered, we will ensure that you get the right products along with unmatched customer service. If you have any questions,
contact us
and one of our Product Experts will make sure you get the Convatec products you need in a discreet and timely manner.
---
"PersonallyDelivered.com has been really helpful in finding me what we need. There is always a helpful, knowledgeable person on the other end of the phone. (That's right a REAL speaking person). I get my order the next day and am always glad to get new things to try. The products offered work better for me than the many items I had purchased before. They are a pleasure to do business with and their prices are great." ~Tom F., Customer