Named after Frederic Foley, an American urologist, the Foley catheter design was created to provide continuous drainage of the bladder. A balloon filled with sterile water is incorporated near the tip of the catheter tubing and once inserted through the urethra and inflated, this balloon prevents the catheter from sliding out of the bladder or moving out of place.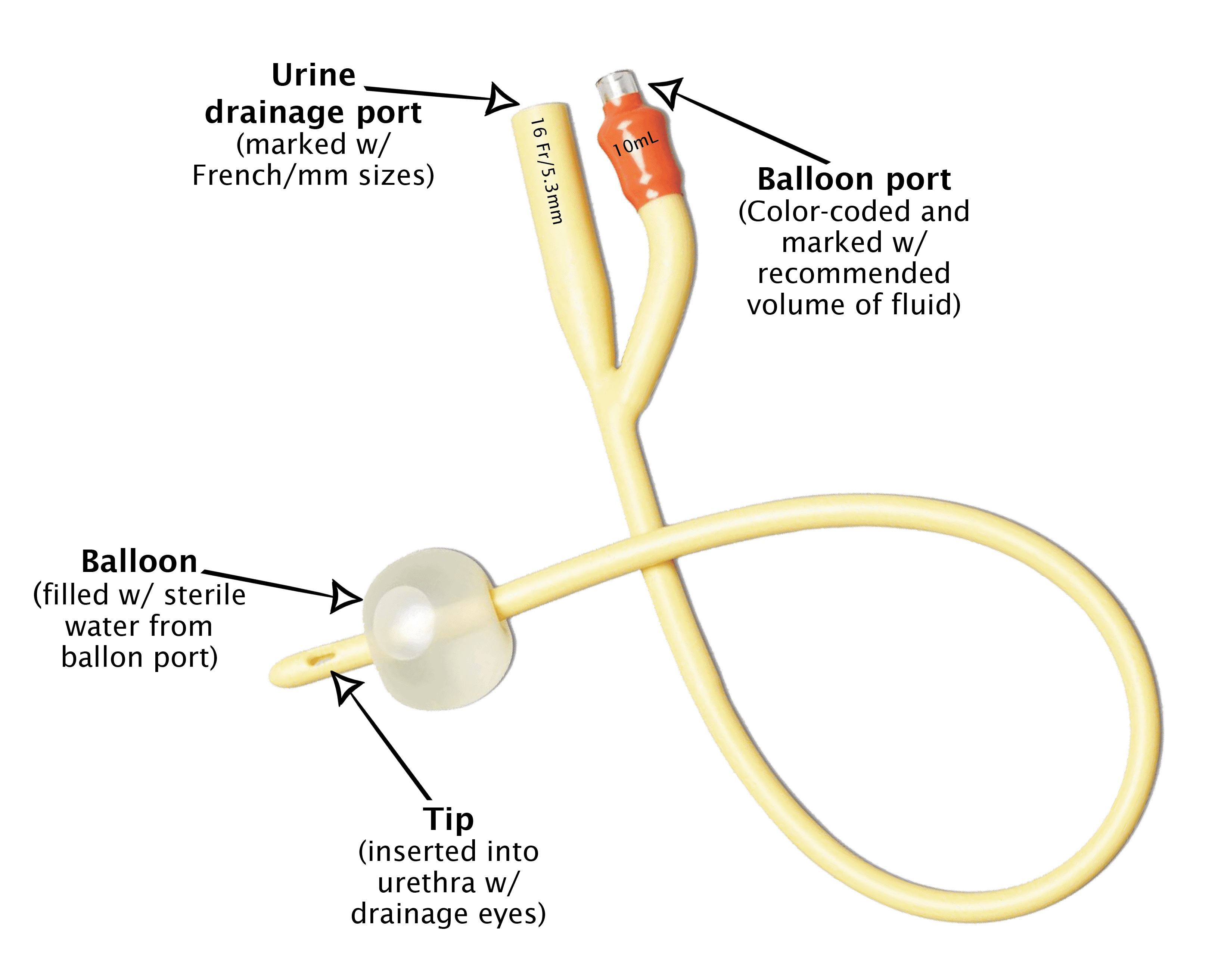 The Foley catheter is often referred to as an indwelling catheter. As this term suggests, it is inserted into the bladder and intended to remain there for either a short or prolonged period of time, depending on the circumstance. The main purpose of the Foley catheter is to drain urine from the bladder into a collection device, typically a leg bag or drain bag.
If you are in a hospital, the collection or drainage bag will typically be emptied and changed by a nurse. Sometimes it will be next to the bed or hung on the rail of the bed for easy access. Should you be discharged from the hospital and need to administer insertion and removal of the Foley catheter yourself, a portable leg or drainage bag will be used that easily attaches to the thigh or calf with a device such as the Statlock Foley Stabilization Device.
Some of the examples of Foley catheters that we carry are the Bard Foley Catheter with 5 cc Balloon, the Cardinal Health Dover 2-Way Straight Foley Catheter, and the Coloplast Foley Catheter with 10 cc Balloon.
Foley Catheter Sizes
Foley catheters are measured in terms of French units (Fr.) and range in size from 8Fr. to 26Fr. in diameter. Each Fr. unit is equal to 0.33mm (0.013″ or 1/77″) in diameter. Determining the proper French size of the indwelling catheter will depend upon the age of the person the Foley catheter will be inserted into. A child, for instance, will require the use of a smaller Fr. size Foley catheter due to their anatomy being much smaller than that of a grown adult.
Great precaution should be taken when choosing the proper Foley catheter size, as one that is too large will risk damage to the urethra and cause pain and trauma to the urethral tissue. On the other hand, choosing a Foley catheter that is too small will result in potential leakage and kinking.
Different sizes of the Foley catheters are identified by color-coded ports at the balloon inflation site for easy identification. All catheters require a physician's prescription so the correct size of the Foley catheter that is right for you will be determined by them.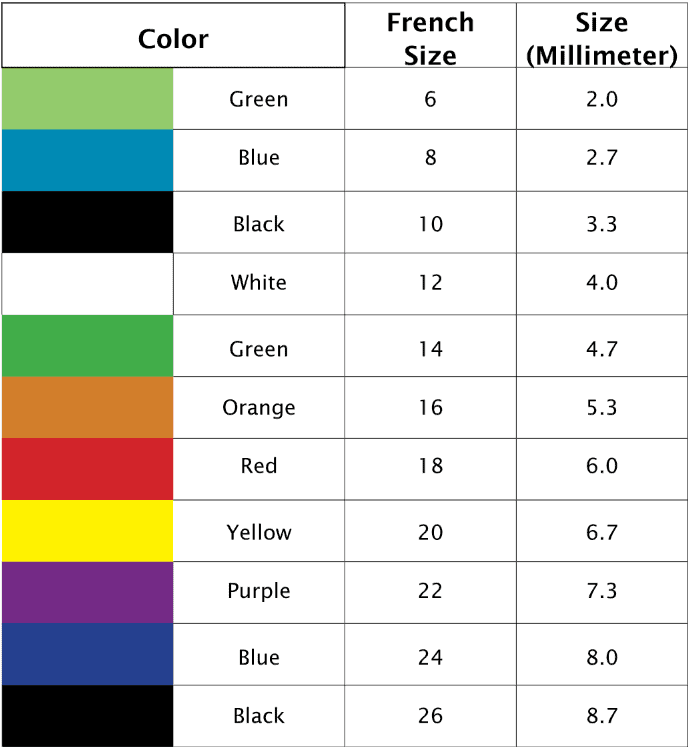 For even more information about Foley catheters, including how to insert, remove, and an instructional video on how to care for your Foley Catheter, visit An Introduction to Foley Catheters.